Tasmania's Best Waterfalls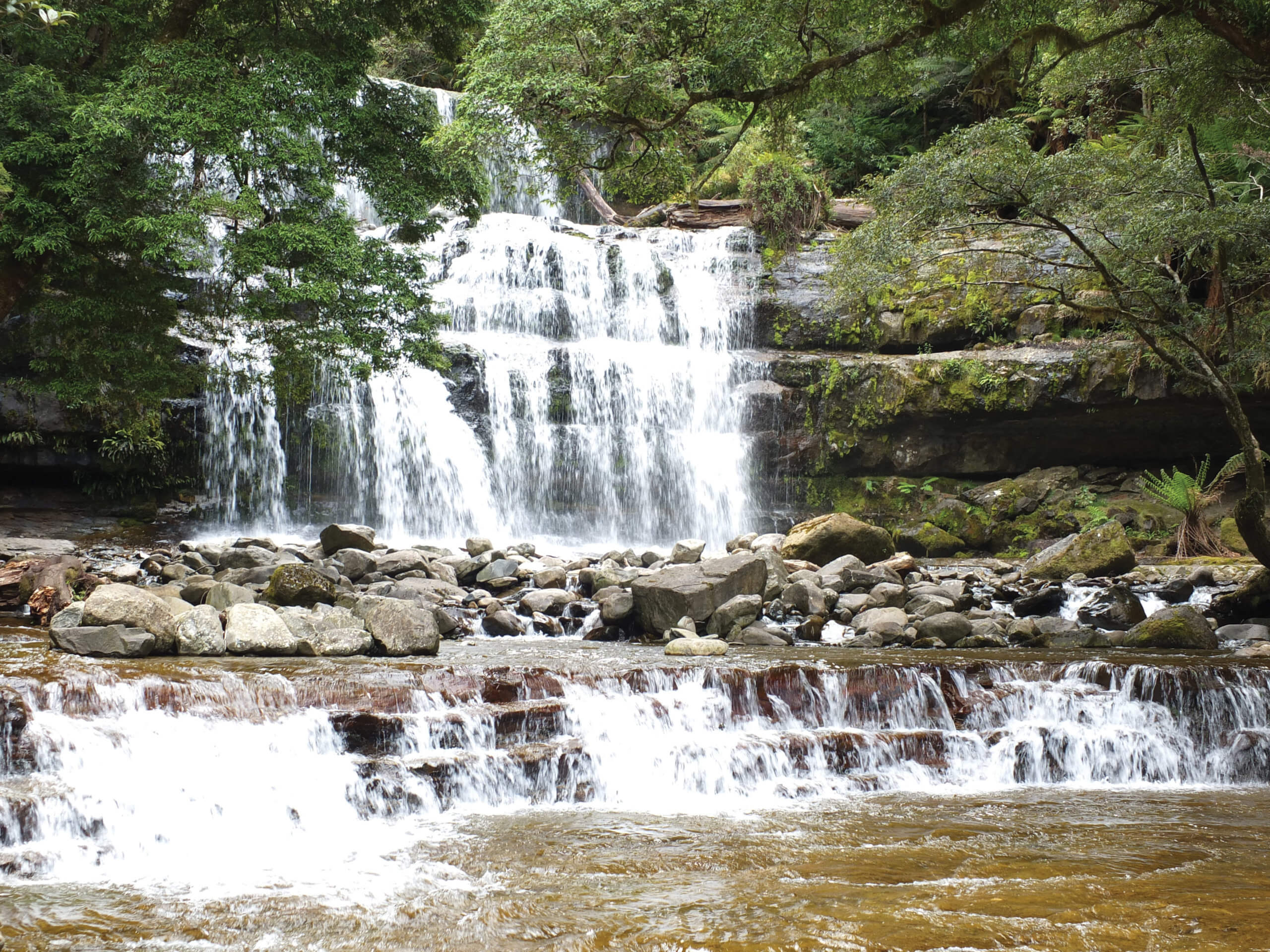 Liffey Forest Reserve, Image Credit: Tourism Tasmania & Masaki Aihara
Tasmania certainly punches above its weight when it comes to spectacular waterfalls, and you only need to visit Instagram to see why. Take a look at any map and it's clear that our little island state is an ideal destination for anyone who loves the drama and beauty of these natural water features, from families to the most adventurous bushwalkers and kayakers. For this round-up, however, we've picked some of the more easily accessible spots suitable for the young and not-so-young. So, pack your camera, charge your smartphone and start exploring the wonderful world of Tasmania's waterfalls.
Lilydale Falls
South-east from Holm Oak across our beloved Tamar River, an honourable mention goes to Lilydale Falls, which are, in fact, two waterfalls separated by about a three-minute walk. Situated about 2km beyond Lilydale, this spot is very easy to access within the popular camping spot, Lilydale Falls Reserve
Liffey Falls
A very popular spot less than an hour from Launceston is the Liffey Falls. The trailhead and carpark are close to the town of Deloraine and with two trails you can choose the high road or low to access these stunning falls. The shorter walk, on all-weather track, takes about 45 minutes return with rainforest trees, leatherwood, myrtle and sassafras reaching for the sky above. The other trail is 8km return and crosses a bridge over the Liffey River. There is a viewing platform with great views to the spout cascade.
Pencil Pine Falls and Knyvet Falls
We've grouped these together, as they're in easy walking distance from each other on the Knyvet Falls Track, situated in the Cradle Mountain-Lake St Clair National Park. The first, Pencil Pines Falls, is accessed by a boardwalk that starts over the road from Cradle Mountain Lodge. These falls start off as a series of cascades, before plunging dramatically in a single 20-metre drop. Nearby Knyvet Falls, a little further down the track, has a viewing platform next to the top, but if you keep walking, the view back towards the waterfall is even more snap-worthy.
Image Source: Jason Charles Hill 
Lovers Falls
West of Cradle Mountain-Lake St Clair, the little town of Corinna is the access point for a river cruise to Lovers Falls. While you could kayak or canoe to this lovely spot (the only access is by water), a cruise is probably a more leisurely and child-friendly way to make your way along the Pieman River. Plus, you'll get to see the 100-year-old wreck of the steamship SS Croydon, which lies at the mouth of the adjoining Savage River.
Montezuma Falls
We all love a superlative – especially kids – and south of Corinna, at Williamsford near the town of Rosebery, is Tasmania's highest single-drop waterfall, Montezuma Falls, plunging a spectacular 104 metres. To get there, you walk an easy, level track through dense rainforest, where you can still spot the now-defunct tramway that ran through this forest. Best of all, the viewing platform you reach is from below looking up, so the effect is even more dramatic.
Hogarth Falls
Over on the west coast, at the lovely village of Strahan, you'll find People's Park and a relaxing rainforest walk. It's rated as one of Tasmania's top 60 'great short walks' and runs along Botanical Creek to Hogarth Falls. This pretty spot is enhanced by the opportunity to spot plenty of wildlife along the way, including platypuses, quolls, wallabies and a variety of birdlife.
Image Source: Pete Harmsen
Nelson Falls
Tasmania's World Heritage Area, Franklin-Gordon Wild Rivers National Park is a place of exceptional natural beauty. Here, you'll find the Nelson Falls Nature Trail, a wheelchair-friendly boardwalk cutting through the ancient rainforest, which leads to the amazing 30-metre Nelson Falls, with its jumble of moss-covered boulders below. The walk is perfect for kids, too, with plenty of fun educational material to keep them amused along the way.
Image Source: Stu Gibson 
Three Falls Circuit
We can never have too many waterfalls, and Mount Field National Park, north-west of Hobart, offers three in one go. The most easily accessible of these, Russell Falls, is also considered by many to be Tasmania's best. It's easy to see why, when you're standing on the viewing platform watching the magnificent tiered flows cascading into the fern-lined creek below. Nearby Horseshoe Falls, cradled in its lovely rainforest setting, is equally photogenic. A longer walk around the track, you'll find the smaller, but lovely Lady Barron Falls. Insider's tip – if you decide to do the whole circuit and can't hack going up the multiple-step staircase, start with Lady Barron Falls and walk the loop in reverse!
Myrtle Gully Falls and Secret Falls
Situated behind Hobart's iconic Cascade Brewery at the foot of Mount Wellington, Myrtle Gully Falls is a picturesque collection of tiered cascades in a surprisingly tranquil forest setting considering its close proximity to the CBD. It's accessed via the Myrtle Gully Track, as are the not-so-secret Secret Falls (probably named due to the fact that it's a very narrow drop and easy to miss along the way).
So, wherever you find yourself in Tasmania, there's likely to be a waterfall that will take your breath away, as well as being a great addition to your travel photo album. Just be sure to let us know of any special places we've not covered when you pop in to our cellar door – we're always on the look-out for more!
Image Source: Pierre Destribats